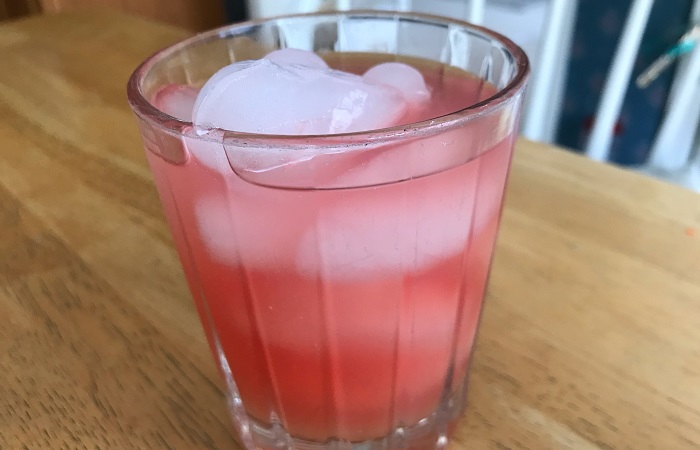 Mocktail recipes can make for some very creative concoctions. Try these four mocktail recipes easy to make at home, one for each season.
If you're someone who doesn't drink alcohol, happy hour with friends can feel a bit, well, not so happy. While everyone else is sipping an exotic beverage with a mix of juices and liquors, the non-drinkers are often stuck with plain soda or juice, dressed up to try to look and taste like a cocktail, but often failing miserably.
Let these mocktail recipes come to your rescue. The recipes offer simple, quick mocktail drinks that are so imaginative and creative, your friends might all want to skip the alcohol to enjoy something fresh and different with you. Read on for four mocktail recipes easy to make at home, one for every season.
Want to pair your mocktail with a dessert? Try this easy apple pie recipe or s'more bar recipe.
Mocktail Recipes Easy to Make at Home
Spring Honeydew Cucumber Slush Mocktail
Serves: 4
This mocktail is super refreshing, so it goes well with any spring dish. The color is a beautiful light green, so it's a very pretty drink. The coconut water adds an extra boost of flavor.
Ingredients:
3 cups honeydew, without the rind, cut into 1-inch pieces, frozen
2 cups coconut water
1/4-cups mint leaves
1 tablespoon fresh lime juice
1/4-teaspoon kosher salt (optional)
1/2 cucumber, peeled, cut into 10-inch pieces
Directions:
In a blender, combine the honeydew, coconut water, mint, lime juice, salt, cucumber and 2 cups ice. Blend until smooth. Pour into glasses and serve.
Summer Fruit Mocktail
Serves: 4
This sweet, delicious mocktail is perfect for the spring and summer months. It's so sweet and breezy, it makes for a great dessert drink, to boot! This drink is also a great way to sneak some fruit into your diet, as blueberries and grapes are packed with antioxidants.
Ingredients:
Green grapes
Blueberries
4 tablespoons grenadine
2 cups orange juice
Sparkling water
Toothpicks or skewers
Directions:
Pour the grenadine into four glasses for your guests. Add the orange juice so it tops the grenadine. Add sparkling water.
Stick the grapes and blueberries on toothpicks or skewers. Add to the drinks; stir.
Pumpkin Spice Mocktail
Serves: 2
When the fall season hits, it's pretty much pumpkin spice everything. This drink offers a pumpkin spiced drink for the non-alcoholic drinkers out there, with a dash of vanilla, adding an extra creaminess to the mix.
Ingredients:
8 ounce can of Canada Dry Ginger Ale, or something similar
4 tablespoons pumpkin puree
1/3 teaspoon pumpkin pie spice
1/3 teaspoon vanilla
Directions:
Divide the ginger ale between two glasses. In a bowl, mix the pumpkin puree, pumpkin pie spice and vanilla. Stir thoroughly. Divide the pumpkin mixture between the glasses, and again, stir thoroughly. Add ice, and sip away!
Winter Sparkling Cinnamon Mocktail
Serves: 1
The cinnamon makes this a perfect drink for the fall and winter months. The Winter Sparking Cinnamon Mocktail is also very festive-looking, so if you're searching for a mocktail for Christmas, this could be it.
Ingredients:
2 large orange wedges
A sprig of rosemary, or a teaspoon of fresh rosemary
12 ounces of sparkling water
1 teaspoon pomegranate seeds
1 cinnamon stick
Directions:
Put the orange and half the rosemary into a highball glass or other tall glass. Muddle, then top with ice.
Add sparkling water, blend well and top with pomegranate, cinnamon and remaining rosemary to decorate. Enjoy!