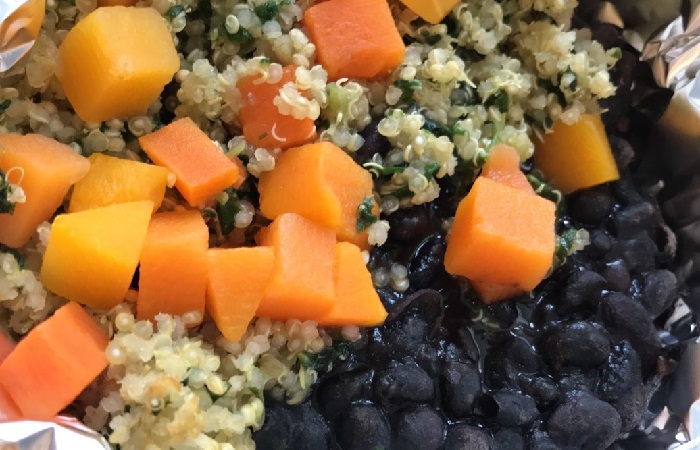 Vegetarianism seems to be growing in popularity every year. Back in the 1980s and 1990s, it was something of an anomaly to meet a non-meat eater, and it was certainly difficult to find any restaurants that catered to vegetarian diners. Now, more individuals are opting for a plant-based diet, and food and restaurant options reflect that switch.
According to a study conducted by Ipsos Retail Performance, since 2004, the number of Americans eating a plant-based diet has neared 10 million people, growing from around 290,000 in roughly 15 years. If you're considering cutting down on eating meat, we're here to help! Read on for some of the best meat alternatives for protein, and as always, check with your doctor before implementing any new food plan into your routine.
Best Meat Alternatives for Protein
Meat Substitutes
Those looking to fake the meat experience will find lots of enjoy in meat substitutes. Today, plenty of meatless options are on the market, satisfying nearly any taste. Beyond Meat has become particularly popular over the years, with a product that actually tastes like real meat. (As a longtime vegetarian, I recently tried Beyond Meat, and it really did taste like meat– at least how I remember meat to taste!) MorningStar Farms has a plethora of meatless options, including veggie patties, ground "meat," dogs and more. Boca is known for its plant-based veggie burgers and chicken-like products. Tofurky offers a full line of meatless tofu options, including burgers, sausages and dogs.
Seitan, often referred to as "wheat meat," is made from wheat gluten that has a similar texture to meat protein. It's a great option for salads and stir-fries. Jackfruit is another metal substitute that's a relative of figs, but it's texture is a lot like shredded meat. It's flavor is mellow, so it takes on the flavor of whatever you're cooking, making this a great substitute to put in sauces, soups and chilis.
Finally, even vegetarians can crave a chicken nugget. In that spirit, Gardein has vegan and vegetarian chick'n nuggets, offering the same nostalgic look and feel of a chicken nugget without, well, the chicken.
Here's a tip: Mix your favorite ground meat substitute with sloppy Joe sauce for a perfect summer dish. It's quick, fast and something even meat lovers will enjoy!
Natural Proteins from Plants
You don't even have to go to the vegetarian section of the supermarket to find some bona-fide, non-meat protein sources. After all, nature is full of naturally occurring protein in all sorts of plans and legumes. Some fantastic sources of protein include lentils, kidney beans, chick peas, black beans, hemp seeds, nuts, tofu, tempeh, quinoa and peanut butter. These foods packs a protein punch, and they're full of fiber, which makes them a filling part of any healthy vegetarian meal.
Dairy
True vegans don't eat any dairy, but if you're just looking to cut out meat, dairy is a real option for protein. Cottage cheese and yogurt are excellent protein sources, as are milk, cheese and other traditional dairy items. If you're planning to skimp on the meat but not go vegan, remember to pick up some extra dairy on your next shopping trip.
Quick Vegetarian Recipes
Ready to dig in? If so, here are some food publications offering a bevy of meat-free recipes that are easy to follow!
Delish: 49 Vegetarian Dinners Even The Pickiest Eaters Will Love
Taste of Home: 90 Easy Vegetarian Dinners Ready in 30 Minutes or Less
Bon Appetit: 93 Vegetarian Dinner Recipes We've Got on Repeat
We hope this summary of some meat-free foods and protein sources has given you ideas for your vegetarian meals. Enjoy these tips on Meatless Mondays or any day of the week!