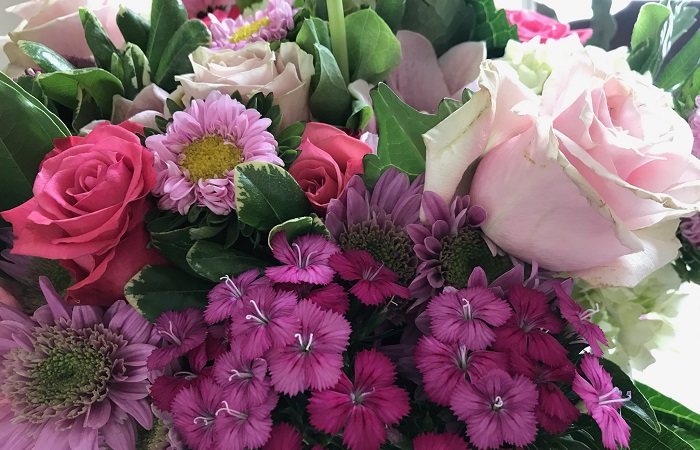 Right after Christmas wraps up and the New Year kicks in, it always feels like it's time for spring and spring trends. How great would it be to just fast-forward from Jan. 1 to May? Those winter months seem to drag on and on, and the bitter temperatures, snow and ice make spring even more enticing.
Thankfully, we're in the home stretch. A great way, at least mentally, to spring ahead to spring is with fresh, spring scents for the home. After all, every season has its own scents, whether it's pumpkin for the fall or fresh floral scents for the spring. Read on for five ways to work spring scents into your home.
Air Freshener Sprays
Fragrant sprays are a great way to move a fresh aroma throughout your home. We opt for all-natural, organic air freshener sprays, so you don't have to worry about unnecessary chemicals. A few of our favorite spring trends in scents include Citrus Magic Organic's Odor Eliminating Air Freshener Spray in Lavender Eucalyptus (one of the best soft floral fragrances for the season) and Positive Essence Store's Thai Lemongrass Linen and Room Spray.
Candles
Candles are the old-fashioned way of scenting a home, and there's nothing wrong with that. Plus, if you're looking for a scent that will just add fragrance to a small area of the home, candles work, because the scent doesn't travel too far. Note that some fragrance candles can actually be toxic if breathed in for a long period of time, so opt for candles made with non-toxic ingredients, such as soy candles. We love the Farmhouse Jar Candle from Paddywax Anthropologie, available in Heirloom Tomato, Rosemary Sea Salt and Meyer Lemon, as well as Lulu Candles Store's Pineapple Evergreen Luxury Scented Soy Jar Candle.
Orange Simmer Pot
Did you know you can simply simmer a fragrant concoction on your stove to fill your home with sweet, spring-like scents? All you need is an orange, some cloves, cinnamon sticks and water. (We've even made this work without the cloves!) Cut an orange into slices, put it in a small pot or pan and cover it with a few cloves and cinnamon sticks. Add water, cover the ingredients and simmer over low heat on the stove. Do this for several hours, and your home will smell great for the full run!
Plug-in Wall Scent Diffusers
If you're not a candle person, diffusers offer a simple way to scent your house– and the fragrance lasts. These diffusers use electricity to heat up the oils inside, and that allows the fragrance to travel throughout your home. Bath & Body Works has a popular brand of wall diffusers called Wallflowers, which fill the home with a variety of different scents. For spring scents and floral scents, we recommend Wallflowers' Fresh Cut Lilacs, Strawberry Pound Cake, Eucalyptus Rain and Pink Lilac & Vanilla fragrances. We consider these some of the best soft floral fragrances for the season.
Q-Tip Freshener
Here's a sneaky trick that adds a great aroma to your restroom, and it's great for spring trends and beyond. Take some Q-Tips, dap the ends in your essential oil of choice (spring or summer floral scents for the season, of course) and hide it in the toilet paper roll in your restroom. Your guests won't know where the lovely scent is coming from, but they'll surely be delighted!