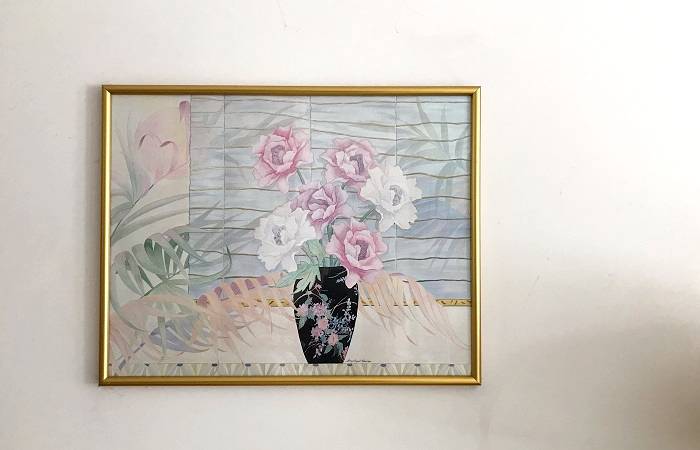 We answer one of today's most common questions: "How can I brighten up my home office?"
With working at home becoming the norm these days, many people are wondering, "How can I brighten up my home office?" How to brighten up a dark home office is also a big question, as many workers are stuck turning random corners of their home into a work space.
Thankfully, a few quick, special additions to your home office space can make a huge difference. Not only that, but adding personal touches can make your work space come to life and feel like an extension of your personality. Ready to dive in? Read on for six brighten up home office essentials.
6 Ways to Brighten Up a Home Office
Add Whimsical Items to Your Desk
One inexpensive way to add some pizzazz to your desk is by simply adding colorful desk items and supplies. A bright notebook or planner can go a long way to brighten up home office aesthetics. Speaking of planners, having an inspiration planner that offers daily, inspiring words of wisdom can make all the difference. Erin Condren offers a bevy of inspiring planners here. Another place to look is the The Detroit Institute of Arts, which has some bright notebooks that could be used as planners and a range of other items to add excitement to a work space. A fun, personality-driven mug can add some spunk to a home workspace, too, and Michigan's Katalyst Art Gallery & Gift Boutique offers some unique options.
Make Your Work Space Reflect You
One way to warm up your work space is by adding personalized desk accessories that bring the comforts of your personal life into your office. An easy way to add a smile to your workday is by using a custom mousepad, featuring a photo of your loved ones. Whether it's a photo of your parents, significant other, kids or favorite vacation spot, seeing that familiar photo each time you click the mouse will raise your sprits. Many large companies, from Vistaprint to Walmart to Walgreens Photo, offer custom mousepads.
Let the Sun Shine In
There's no denying that natural light and a beautiful outdoor view can go a long way for brighten up home office vibes. Having adequate lighting can make workers feel more alert and refreshed, to boot. If possible, station your work area near a window and let the sun shine in. If your home office isn't near a window, brighten up a dark home office by making sure your workspace light fixtures are adequate. Bulbs with 3,000-6,000 lumens are often recommended for office work. A cute desk lamp can go a long way to liven up the space, too. Currey & Company has some gorgeous desk lamp options, so unique and energizing. Pottery Barn also has a wide array of desk lamps. Light is a great way to answer the question, "How can I brighten up my home office?"
Filter Out the Clutter
One sure fire way to feel disorganized is to let clutter reign supreme. Declutter your work space, and you'll feel like the most organized person in the room. Okay, working at home, you're probably the only person in the room. But still! Take a few hours to get rid of items that you don't use anymore and organize paperwork into an archive. Working in a neat, clean, clutter-free place will keep you focused and more productive. You'll spend less time looking for lost items, too.
Hang Unique Artwork
Liven up dull walls with artwork that reflects your personality and tastes. If you're a rocker (like this writer), framed band posters make for the perfect office pick me up. If fine art is more your taste, head to a local gallery and pick out something colorful and exciting for your office space. Find some local art options that are available online via the Lansing Art Gallery's online store, Detroit Institute of Art's online shop or add some Big Apple décor through The Met Store. Cool art can go a long way to brighten up a dark home office, too.
Go Fresh
Many experts believe that adding fresh flowers and plants to your work space can make you feel happier and increase productivity. It's not just the beauty of vibrant, ever-changing flowers such as orchids and roses, but it's also the scent of fresh flowers that will help get you through the day. Speaking of fresh scents, check out our recommendations for  the best spring scents that will keep your home and office smelling great, even beyond spring. Add some natural beauty to your home office setup with fresh flowers, and get ready to smile.