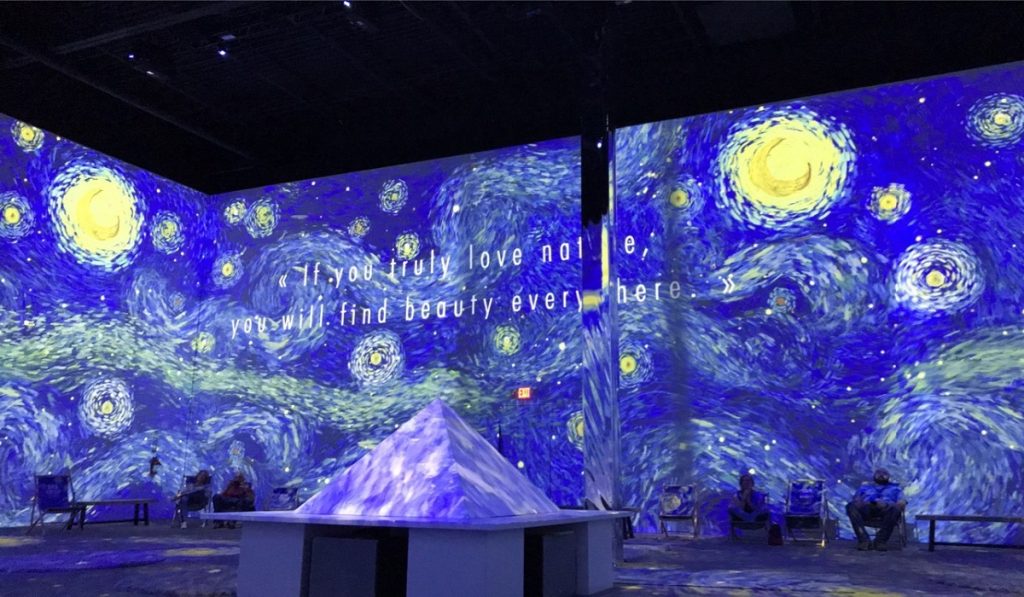 By now, you've likely heard of "Van Gogh: The Immersive Experience," which is making its way across the world. The exhibition started touring in 2017 and has welcomed more than 5 million visitors. It's like literally stepping into a painting. How awesome does that sound?
I've heard about this exhibit for years now. The show was scheduled to be in Detroit, Michigan, right when the pandemic struck, so it was delayed until 2022. I didn't make it to the exhibit in Detroit, but thankfully, I had a second chance when the show opened in Grand Rapids, Michigan, in 2023.
There's no denying that Vincent Van Gogh is one of the most celebrated and famous painters in Western art history. He was a Dutch Post-Impressionist painter who became famous after his passing for his vibrant paintings. During his life, he created roughly 2,100 artworks. Claude Monet, Michelangelo, Leonardo da Vinci and Frida Kahlo are some other famous painters.
I'm an artist, so I love checking out exhibits like "Van Gogh: The Immersive Experience." As a painter, I appreciate his unique work and use of colors and strokes. That said, I was really excited to check out this exhibit.
First Impressions of "Van Gogh: The Immersive Experience"
As I drove up to the Grand Rapids exhibit, which is technically in Walker, I was a bit surprised that "Van Gogh: The Immersive Experience" was in a strip mall. But, it makes sense. This is a traveling exhibit, and the folks behind it likely research to find any spot that can handle the massiveness of the equipment and technology involved.
Entering the exhibit, the showcase immediately draws you in, transforming and delighting the senses with a multisensory experience. The venue transforms into a hypnotizing array of Van Gogh's most famous works.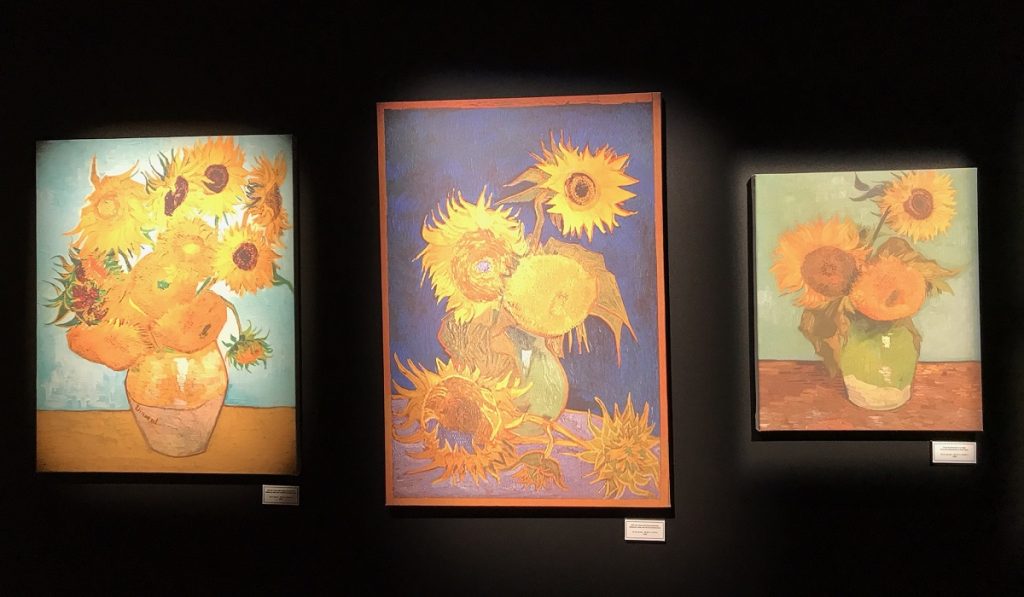 Inside the Exhibit
Paintings are positioned all around the venue as two-story projections. Some have a 3D aspect that have the projections against sculpture-like objects. Van Gogh's paintings appear throughout the space, alongside text about some of the most important stories from his life.
After you leave the initial rooms with projections of Van Gogh's works and text about his life, you walk into a room with his sunflowers animated and projecting on all the walls. Think of this like a fun house or even haunted house effect, but with beautiful works of art.
The highlight of the show is the large room at the end, which offers a 360-degree view of Van Gogh's most famous pieces – "Starry Night," "Almond Blossom," "Sunflowers," "Tree Roots" and more – during an hour-long presentation. The creators mix imagery, animation, light and sound to create a one-of-kind experience.
What's extra fun is that at the end of the journey, you get to color some Van Gogh paintings with crayons. It's something that both kids and adults enjoy. Hey, I admit that I still enjoy coloring.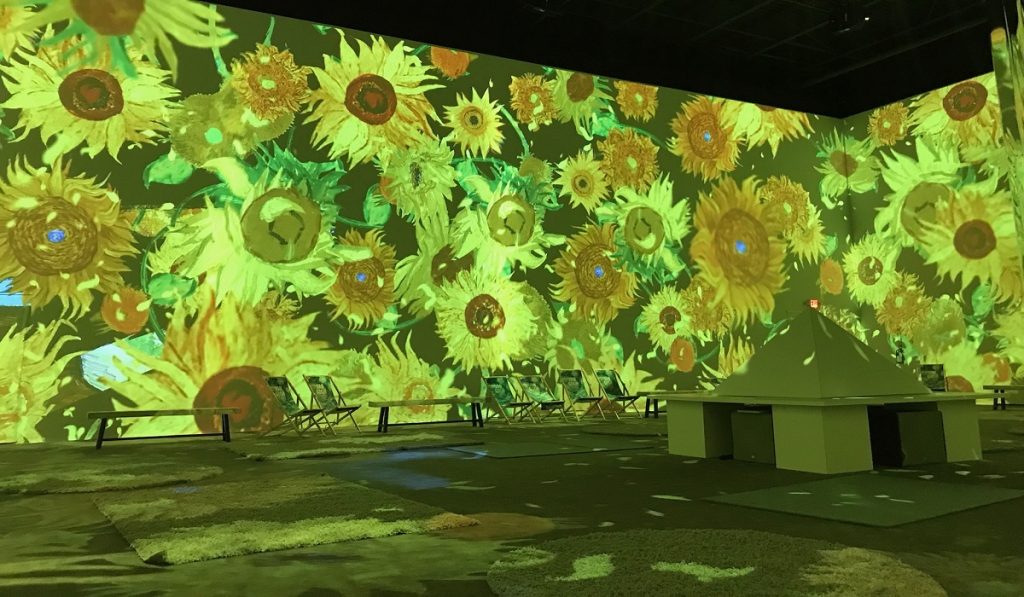 Last Thoughts
I don't want to spoil the journey for you too much. But, if you like what you've read so far, chances are you'll really enjoy this exhibit. Even if you aren't too familiar with Vincent Van Gogh's work, you'll find something to appreciate at "Van Gogh: The Immersive Experience." You may even learn something new and magical.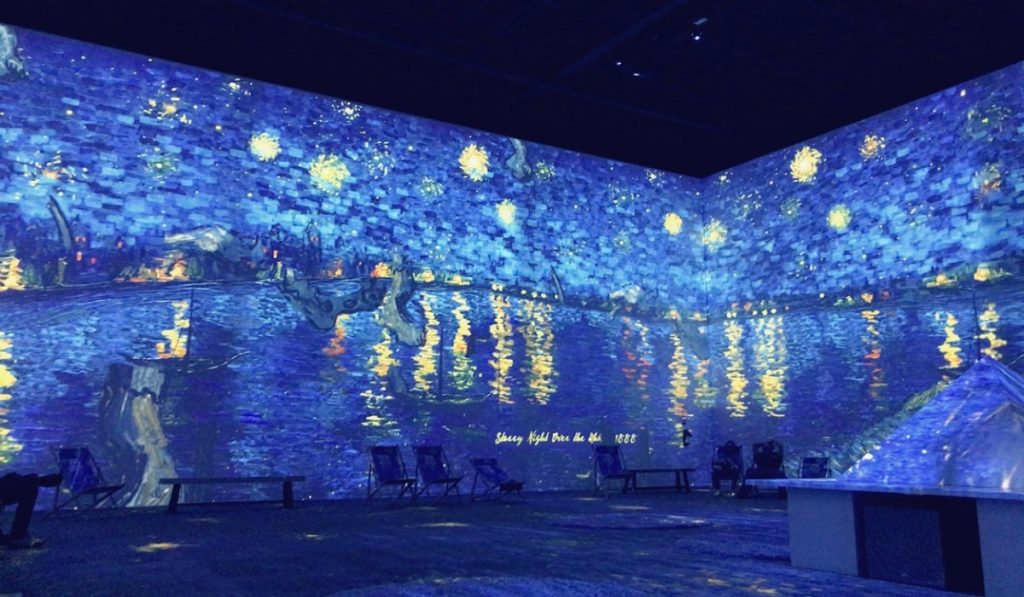 Read my post on some of the best cider mills in Michigan here.