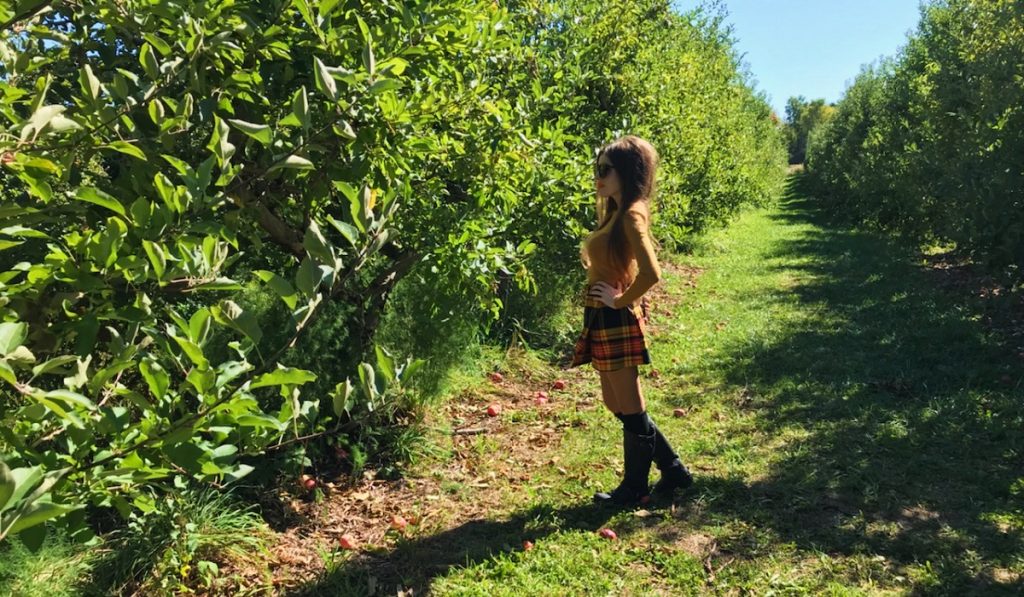 In Michigan, we're blessed to have so many fantastic Cider Mills. If you're looking to do some apple picking, pumpkin picking, donut eating or anything else autumn-related, I highly recommend going to your local farm or cider mill and taking in the season. Michigan cider mills are simply the best.
I've been going to a few cider mills ever since I was a kid. The one I most remember is The Country Mill in Charlotte, Michigan. It's still only about 20 minutes away from where I live and offers so much farm fun this time of year.
I've visited The Country Mill three times this season already. I'm also trying to broaden my landscapes and visit other cider mills across the state. What's your favorite local cider mill in Michigan or beyond? Reach out to me on social media and let me know.
One thing I especially love about The County Mill is their sunflower patch. It seems pretty unique. I don't think I've been to another farm with such a vast sunflower patch. They also have tons of apple picking and a huge pumpkin patch. Of course, like many cider mills, they also have a county store, complete with Michigan-themed items and foods created from their family farm. Aside from apples and pumpkins, during different times of the year, you can also pick blueberries and other fresh fruit.
A few other local favorites are Andy T's and Uncle John's, both in St. Johns. I remember taking trips to Uncle John's with my Girl Scout troop as a little girl, and we would watch them make cider and fresh donuts. It was a total thing to go there with your friends for a weekend getaway. I just recently experienced Andy T's for the first time, and it didn't disappoint. One thing I really liked about Andy T's is that is offers a full-fledged farmers market, with fresh produce, seasonal items, flowers and more. Truth be told, Andy T's is more of a farmers market than a cider mill, but there's nothing wrong with that.
Going to the east side of the state, where I work as a radio host at rock radio station WRIF in Detroit, the former Erwin Orchards in South Lyon opened this year as Blake's South Lyon. The family was ready to retire, so Blake's – a huge name in Michigan farming and cider mills – purchased the property. While it was sad to see the Erwin name go, it's great that another local farm family purchased the cider mill and will carry on the tradition. Another great one of the east side of the state is Yates Cider Mill in Rochester Hills, which was actually voted the most romantic cider mill in the Detroit area.
On the west side of the state, there are plenty of options, of course. Virtue Cider in Fennville is a favorite, offering hand-crafted proper farmhouse ciders, made with local Michigan apples and created using traditional European methods. Another Fennville favorite is Crane's Pie Pantry, with some of the most unique flavors of cider around. My uncle lives in Fennville, so I'm very familiar with all their great offerings.
View some photos from my recent trip to The Country Mill in Charlotte, Michigan, below! Feel free to visit some of the aforementioned Michigan cider mills in this post and reach out to me on social media to let me know if you enjoyed them.