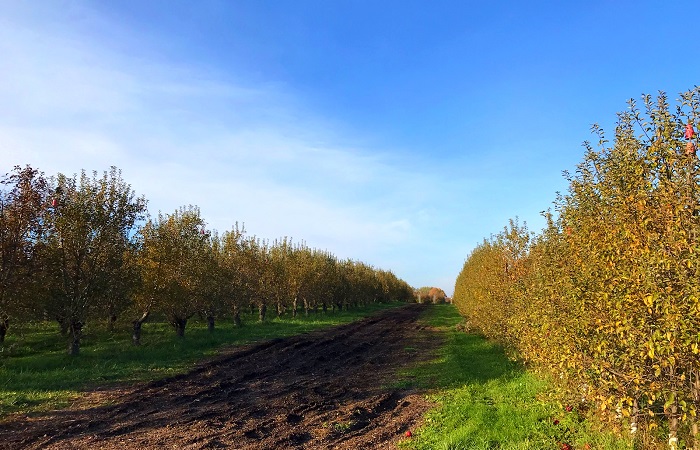 Fall is usually my favorite season, but I have to admit that this year, I'm not looking forward to the cold weather starting to come in. I've really enjoyed being outside this summer. Where I live in Michigan, warm days don't happen often enough.
Not only that, but for the first time in since I can remember, I actually planted flowers – wildflowers, actually – early in the season. Each day, I'm checking on them and watching them grow. Cheesy, right? Welcome to my world. I'm not just a radio host on WRIF in Detroit, but also a cheesy gardener and artist.
One of the most popular things to do in the fall is go on a fall foliage drive. Living in Michigan, we have beautiful fall colors everywhere you look. But, if you're looking for something more than just a casual drive around your area, read on for the best fall foliage drives in the U.S. What's your favorite fall foliage drive? Reach out to me on social media and let me know.
Best Fall Foliage Drives in the U.S.
Lake Michigan Circle Tour – Michigan, Illinois, Indiana and Wisconsin
Since I'm in Michigan, I have to start with the Lake Michigan Circle Tour. As the name implies, it's a route that goes around Lake Michigan. The tour follows state highways around Lake Michigan, and not just in the state of Michigan. The trek also hits Illinois, Indiana and Wisconsin. Fall lovers will also find a "spur route" located between Ludington, Michigan and Manitowoc, Wisconsin, which follows the S.S. Badger across Lake Michigan.
More information: LakeMichiganCircletour.com.
Blue Ridge Parkway – North Carolina and Virginia
The Blue Ridge Parkway is one of the most famous fall drives and national parks in America. It begins in Virginia near the James River at the Blue Ridge Parkway North Entrance in Afton and wraps up in North Carolina near Mount Pisgah just outside Cherokee. As you drive, you experience an elevation change of roughly 6,000 feet, so it's not your typical fall route.
More information: Blueridgeparkway.org.
Hermann Wine Trail – Missouri
Hermann Wine Trail is a popular Missouri location, just west of St. Louis off the original Route 66. This trail features more than 20 miles of winding roads on the Missouri River. If you've ever wanted to see Missouri at its best, then heading to Hermann Wine Trail is for you.
More information: HermannWineTrail.com.
Million Dollar Highway – Colorado
Colorado is known for its brilliant autumn colors, and those shades are most vibrant on the Million Dollar Highway. The highway, also called Highway 550, is roughly 25 miles long and passes over three mountain passes in Colorado. Don't look down.
More information: Colorado.com/scenic-historic-byways/million-dollar-highway.
Talimena Scenic Drive – Arkansas
One of America's most esteemed fall foliage drives is the Talimena Scenic Drive in Arkansas. The famed road connects Mena in Arkansas and Talihina in Oklahoma and runs along the Ouachita mountains. It's a whopping 54 miles long and offers picturesque views of the Queen Wilhelmina State Park and Rich Mountain Fire Tower, to name a few. If you do head to this area, note that the main fall colors are reds, yellows and golds.
More information: TalimenaDrive.com.