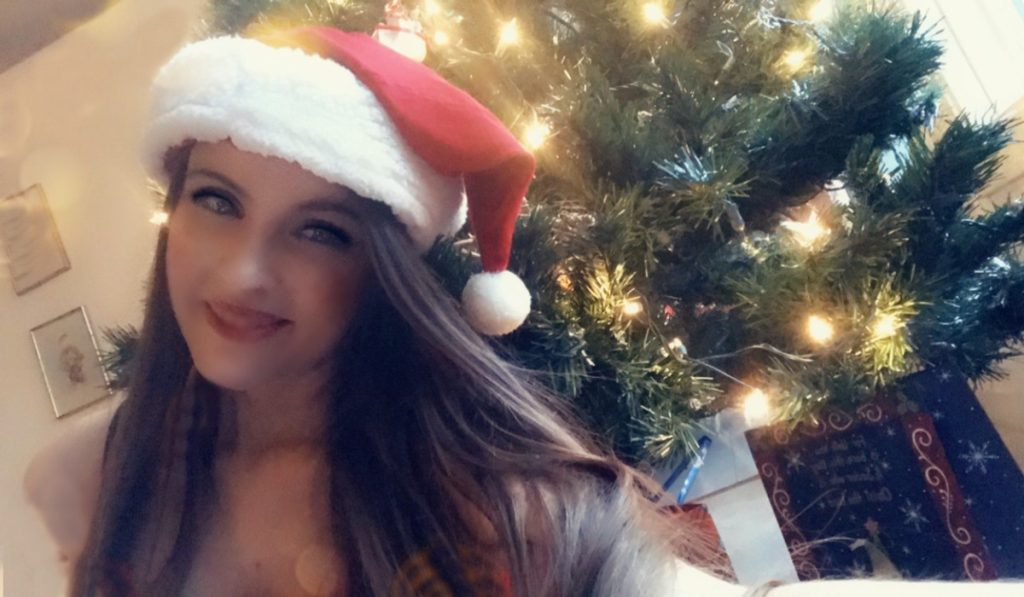 I'm here to let you in on a little secret. I'm going to tell you the most underrated Christmas movie of all time. Of course, it's all subjective. And, no, it's not "Die Hard." I've actually never seen "Die Hard," but everyone jokes that it's the best Christmas movie ever. I'm here to tell you about a Hallmark movie that I just absolutely love watching every year.
The other day, I decided that I wanted to watch one of my favorite Christmas movies with my dad. Every season, I watch a ton of holiday movies with my mom. Even other times of the year, we get sucked into the Hallmark-type seasonal movies, whether it's films that capture the spirit of fall or summer flicks. Sometimes my dad joins, but this time, I wanted to hand-pick a great holiday movie to watch with him.
One of my favorite Christmas movies – actually, it's probably my No. 1 favorite – is called "A December Bride." It's a Hallmark movie that came out in 2016, but I didn't see it until 2020. I remember the first time I saw this movie. I don't want to give much away, but the plot revolves around a woman, named Layla, who has to go to her cousin's wedding. That sounds pretty normal, right? Well, her cousin is marrying her ex-fiancée. He actually left Layla for Layla's cousin, so it's sticky.
So, Layla is stuck going to her cousin's wedding, who is marrying the man who was stolen away. What's a girl to do? She needs a date to the wedding, so she ends up going with the guy who actually introduced Layla's ex-fiancée to her cousin. That's when things get hilarious. It's a really funny movie, but it's also warm and heartfelt. It's everyone you'd want from a holiday movie.
Again, I don't want to give too much away, but this movie is filled with big, and little, surprises. I remember the first time that I stumbled upon it, constantly getting surprised by all the little twists and turns that the plot took. Also, the cast is incredible. I'm a fan of both lead actors. Daniel Lissing plays the male lead, Seth, and Jessica Lowndes plays the female lead, Layla. Their acting is so good, and their chemistry is strong and believable.
So, I watch this movie with my dad, and it was so fun to see him react to everything that unfolded. He actually reacted the same way that I did when I first saw this movie. It's a reminder that I'm really a "chip off the old block," as the saying goes. I highly recommend that you watch a holiday movie, any movie, with your family this season. Even if it sounds like a cheesy activity, it will bring some good memories. I know it did for me.
So, "A December Bride" is, in my opinion, the most underrated holiday movie of all time. You can stream the show on a variety of platforms. There are a handful of others that I think are underrated, too, but that's for a different post. Also, pre-save my new, original Christmas song here.