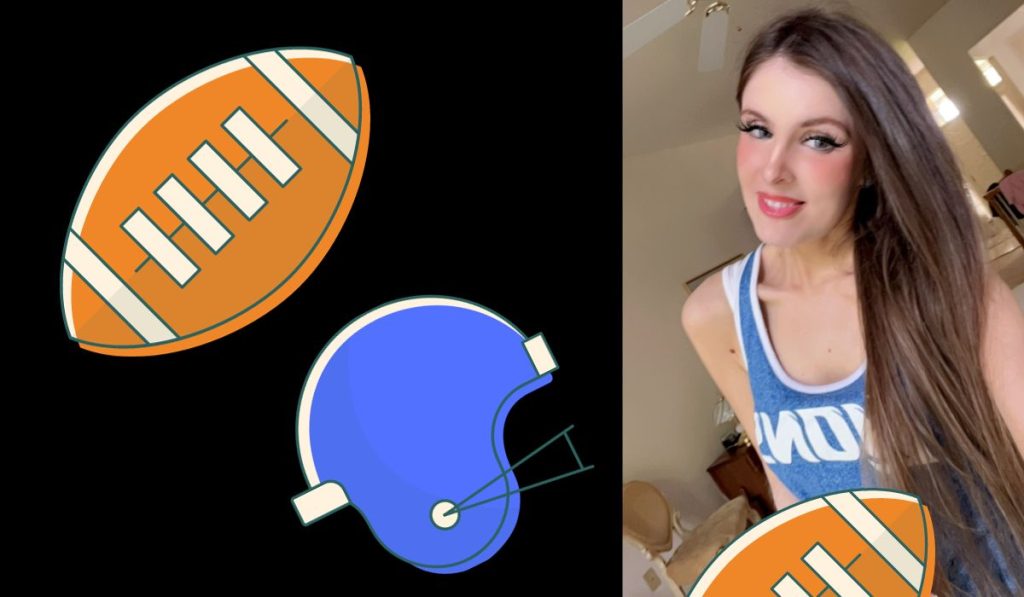 You know that saying, "This isn't your father's," or, "This isn't your grandpa's" whatever? That's exactly how I feel about the Detroit Lions.
This year's team isn't your father's Detroit Lions team.
I've been a Lions fan my entire life. It's not an easy thing. Growing up, I remember watching the team play over Thanksgiving dinner with my family, and the Lions always lost. I mean, always. But, that didn't stop my love for the Lions. At the time, I was a little kid, so perhaps I didn't know any better. But, as the years went on, I found myself even more passionately cheering on the Lions, even as they tanked game after game.
There's something about the perpetual underdog that just tugs at my heart. It's like a Cinderella story. After seeing so many losses from the Lions, I started to think about how amazing it would be to actually see this team do well.
Here we are, and the Lions are winning. They're not just winning- they're winning hard. Last season, the Lions won nearly ever game in the second half of the season to pull off a winning record. Now, in 2023, the team is picking up where it left off. They're 4-1, following a win against the Carolina Panthers on Sunday (Oct. 8). The only game they lost was to the Seattle Seahawks, which I was personally disappointed with, because I had a bet with a friend for that game. It was a non-monetary bet, but still. That said, the Lions are strong, and they are one of the teams to beat this season.
So, why are this year's Lions not your father's Detroit Lions team?
For one, we have a solid quarterback in Jared Goff. Honestly, I feel that the Lions have been missing a quarterback leader for a long time. Nothing against past quarterbacks, but I believe that even though we've had quarterbacks with good stats in the past, they haven't been leaders. A good leader respects those around them and knows how to lead a variety of personalities. A good leader knows how to get the best out of those around him. Also, a good leader is humble. I believe Jared Goff has all of those qualities. Now, he's with a coaching staff that respects his talents, and he's thriving. This isn't your papa's Detroit Lions team, and Goff is a big piece of that.
Secondly, we're really going outside of the box, and it starts with the top. Head coach Dan Campbell is a fun guy. He's quirky, hilarious and says things that have me scratching my head, thinking, "What did he just say? Did I hear that correctly?" I mean, this is the guy who wanted a pet Lion at Ford Field during practices, for crying out loud. Did he really think that was going to happen? I think he did. But, I regress. Dan Campbell is a juxtaposition of the best sorts. On one hand, he's almost a caricature of a head football coach. He's gruff, rough and a guy you'd want to have a beer with. But, he's also such an unorthodox coach. He makes strange calls that, sometimes, work out. Sometimes those calls don't work out, but lately, it's been almost all roses. He also says the weirdest things, that pet Lion thing being just one example. These aren't the kind of sound bites that you would get from Bill Belichick. Dan Campbell is certainly his own man.
Finally, one thing the Detroit Lions are finally getting right is draft picks. That's huge. Sure, not all of their draft picks work out. But, taking running back Jahmyr Gibbs for their first pick in the 2023 draft seems like a genius move right now. Also, it's not a draft pick, but signing Chicago Bears running back David Montgomery is also turning out to be a stellar move. So, kudos to Dan Campbell and general manager Brad Holmes for these choices.
I could talk about the Detroit Lions all day, and I do, actually, Check out my Detroit Lions and NFL podcast, "The Squad with Anne Erickson," which I host on WRIF in Detroit, wherever you listen to podcasts. I'm also the lead Lions reporter for WRIF, so check out my stories at WRIF.com. Go Lions!