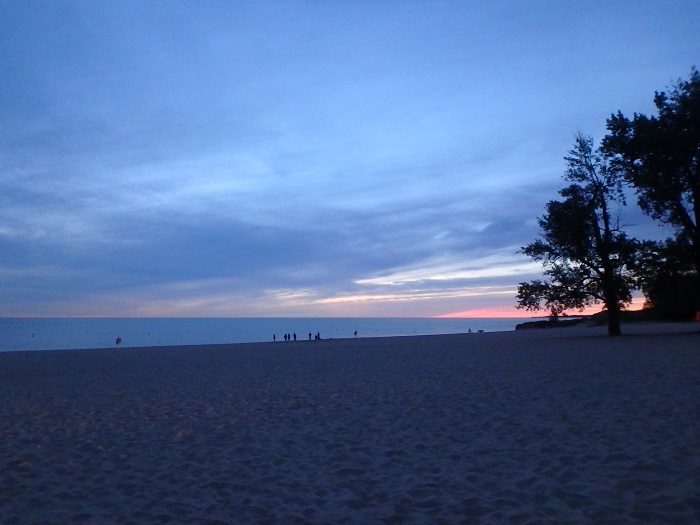 It's July in Michigan! Are you ready? Savor the summer with these trademark things to do in Michigan in July. Because, after July comes August, and after August, let's just say the snow and cold aren't too far away.
National Cherry Festival
The National Cherry Festival in Traverse City truly draws national attention. Roughly half a million people attend the juicy festivities each year.
This year, the festival will take place from June 29 through July 6. Expect a bunch of cherry-friendly activities, parades, live entertainment, winery tours, fireworks more more. Head to the festival, and you're sure to find more cherry products than you have ever seen, from cherry jams and jellies to barbecue sauce. It's truly a cherry-lover's dream!
For information on the National Cherry Festival, visit www.cherryfestival.org.
Faster Horses
Faster Horses is one of the biggest country music festivals in the region. Each summer, the event happens at the Michigan International Speedway in Brooklyn. This year's show, scheduled for July 19 through 21, will feature big named performers such as Toby Keith, the Zac Brown Band and many more. Camping is also a big thing at Faster Horses, as the festival is known for it's rowdy, uber-fun campgrounds.
For information on Faster Horses, head to www.fasterhorsesfestival.com.
Ludington Beaches off Lake Michigan
If you're looking for a July beach experience to remember, look no further than the Ludington beaches. From Ludington's Sterns Park to Ludington's State Park to Summit Park Beach, there is a special beauty and majesty in Ludington's lightly-hued, warm beaches off the cool currents of Lake Michigan. When I went to view the beaches, they weren't super crowded, which was a nice touch. I find that Lundington's beaches, while very popular, aren't as crowded as some of the other Michigan beaches, which is a draw.
For information on Ludington's beaches and other things to do in Ludington, visit www.wmta.org.
Photo by Anne Erickson