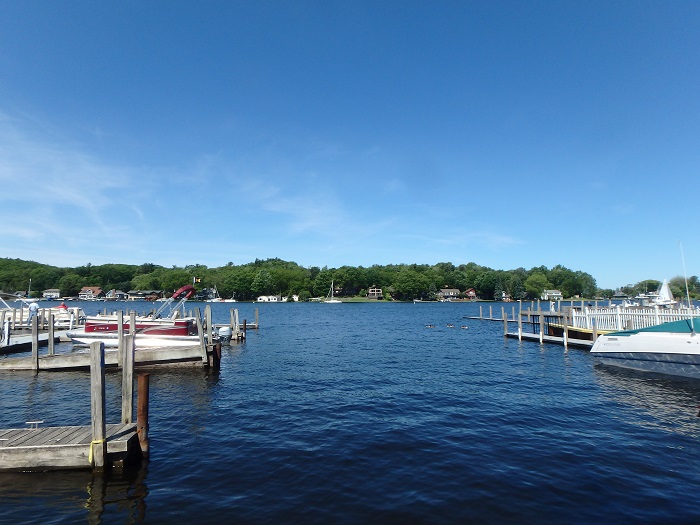 Delicately sitting along the West Michigan shore, Pentwater is a charming harbor village, packed with busy stores, antique shops, restaurants and activities. While the town is small, there are plenty of things to do, especially in the warm spring and summer months.
If you find yourself in Pentwater for a day or longer, I suggest you try the Village Cafe and Pub. The restaurant offers a variety of delicious food choices, everything from fresh fish to seasoned burgers. What's more, the restaurant sits off the Pentwater River, which makes for a great view. The portions are sizeable, too, as my salmon salad was huge and resulted in plenty of leftovers. Oh, and the Village Cafe and Pub has a Michigan State University theme, which is always a good thing! As a MSU graduate, I have to give props for the Spartan love.
Just sitting off the Pentwater River and watching the boats sail by is a great way to spend the day in Pentwater, too. From the shopping to the riverside view, there's plenty to take in during your trip.
During our trip, the weather was perfect, which helps. After visiting Pentwater in the summer, though, I can't help but want to visit in the fall, when colors are at their peak. I think it's the kind of town that would simply glow in the fall months, and I can only imagine how the small stores deck out their windows in the fall and holiday months.
For more information on Pentwater, visit the Pentwater Chamber of Commerce at www.pentwater.org.
Photo by Anne Erickson