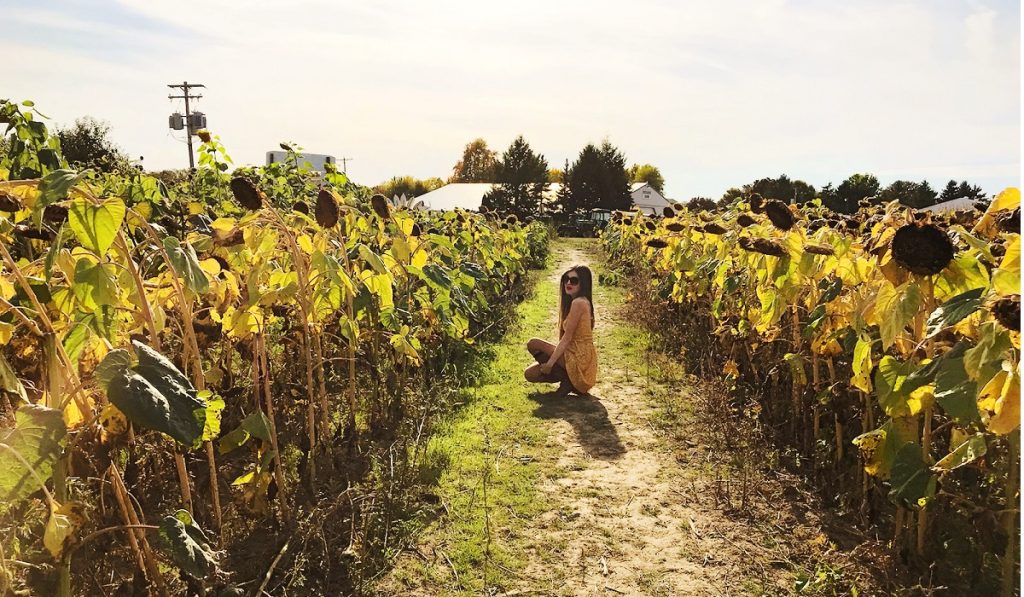 Summer is here, and that means it's prime time for a road trip. I mean, I personally love driving around the beautiful state of Michigan no matter the season. But, winter can be dicey, so it's best to get your road trip fix in during the spring, summer and fall months. So, what are some top Michigan day trips to get on your radar?
As a lifelong Michigander, I know a lot of about Michigan day trips. I've also covered Michigan travel and tourism for the Lansing State Journal, Detroit Free Press and, currently, write about it (and talk about it on the radio) on active rock radio station WRIF in Detroit.
Here are five of my favorite Michigan day trips. I urge you to give at least one of these a try. Feel free to reach out to me on social media and let me know if you loved it. Find more inspiring Michigan travel ideas on the Pure Michigan website.
5 Michigan Day Trips You Need to Try
5. Enjoy West Michigan and the Meijer Gardens
West Michigan offers a bounty of fun things to do in the warm months. Even if it's cold outside, the city has the Gerald R. Ford Presidential Museum and Grand Rapids Public Museum, both of which offer plenty of things to do to fill a day or more. But, if you're going to West Michigan when it's nice outside, make sure to visit the Frederik Meijer Gardens & Sculpture Park. This 125-acre botanic garden and sculpture park is Michigan's largest tropical conservatory and often ranked among the best sculpture parks in the world. The museum offers 100 sculptural works and a recreation of a 1930s working Michigan farm garden. How cool is that?
4. Get to a Lake
This list would be incomplete without including a day trip to a Michigan lake. Of course, the Great Lakes offer many opportunities to enjoy a day on the water. My personal favorite Michigan beach down is Saugatuck, which is near where my uncle lives in Fennville. Saugatuck has so many quaint seasonal shops that have Michigan-themed items and clothing. It's also right on Lake Michigan, giving a beautiful view of the lake. But, regardless of which lake you pick, visiting a Michigan lake is a must-do day trip in the summer. If you're not by one of the Great Lakes, don't forget that Michigan has a plethora of smaller, inland lakes and even rivers, too.
3. Rediscover Detroit
If you haven't been to downtown Detroit, in a while, make sure to make a day trip of it this season. The city has really been built up over the past few years. Bringing major concerts and the Detroit Pistons downtown to Little Caesars' Arena has been an important addition to the city. Now, in the summer, you can head downtown to enjoy a Tigers game, see a major concert at Little Caesars or just enjoy one of the great restaurants or parks throughout the city. Make sure to rediscover the Motor City this season.
2. Explore Michigan State University
I'm a graduate of Michigan State University, so I'm a little biased when I say that we have one of the most beautiful campuses in the country. But, even my University of Michigan friends agree that you can't beat MSU's campus any time of year. From the historic buildings to the agricultural landscape, MSU is simply breathtaking. In the summer, you can enjoy one of the campus' gardens – such as the botanical gardens or horticulture gardens – as well as the Dairy Store's ice cream and more. Driving to MSU to take a walk on the campus, get that ice cream and enjoy the gardens is a great Michigan day trip.
1. Visit a Local Michigan Farm
Sure, you might think of visiting a Michigan farm as a fall activity. That's because Michigan cider mills are very special and a must-do activity in the fall. But, don't forget about enjoying your local farm in the summer months. Some farms are closed in the summer, but others offer special farmers markets, strawberry picking and other summertime activities. Make a Michigan day trip out of visiting your local farm this summer. Don't wait for autumn.