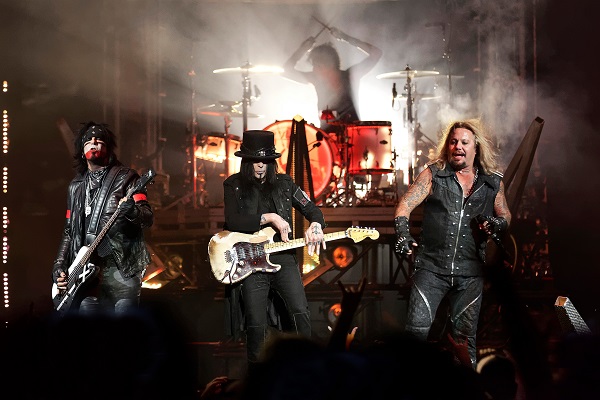 What do you miss most about your normal life amid the pandemic? There are so many aspects of life I miss, but live music is at the top of the list.
I hope everyone is staying safe and healthy during this coronavirus (COVID-19) crisis.
I miss concerts. It's more than just the live music. When you go to a music festival or show, it's a bonding experience, because the second you meet people there, you have something in common– something big. You know the same music. You like the same music. You appreciate it.
That's something I miss more than anything: The camaraderie at shows. I can't even count how many times I've got to concerts only to find strangers that would become friends and friends that would become family. There's something just special about being at a live music event and connecting with others who have the same passion for music. It really doesn't matter the genre of music, either. Whether you're at a concert that's country, rock, metal, pop, alternative, R&B, hip-hop or any other genre, there's simply an unspoken bond between concert-goers who are all there for the same reason: the love of music.
In this new podcast episode, I talk about live music amid COVID-19, remember the time I missed Motley Crue's set at OzzFest (say what?!) and more. It's true– and embarrassing. I went to OzzFest's final touring concert in 2010 (that's not the embarrassing part!), and for whatever reason, my friend Rebecca and I were hanging backstage during Motley Crue's set and missed the whole show. I'll never live that one down. Hopefully I'll be able to see the Crue on their big reunion tour in 2021, also featuring Def Leppard, Poison and Joan Jett and the Blackhearts.
Subscribe to the podcast on iTunes here, Spotify here and, last but not least, YouTube here! The YouTube page features exclusive video interviews with a range of rock and metal acts.
Also, if you listen to the podcast via Apple Podcasts, please leave a five-star review! It really helps support the show. Thank you for your great support!