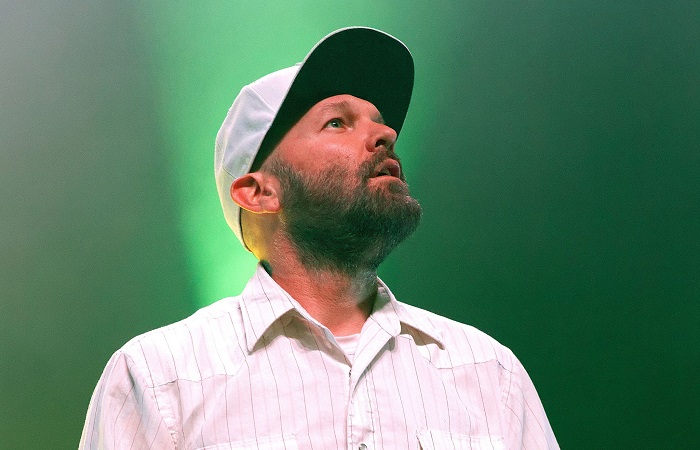 Limp Bizkit is back, and this is totally a hill I'm willing to die on.
Okay, let's back up to, oh, 1999 and 2000. A little me is just starting to discover rock music, and Fred Durst and Limp Bizkit are everywhere with "Re-Arranged," which I know isn't their most popular hit, but it was to me at the time. Every time I heard that song, I had to bust into spontaneous singing, rapping and very odd-looking dance, which I'm glad nobody caught on video.
I don't know if it was Fred Durst's angst-y rhymes, Wes Borland's incredible guitars or just the in-your-face, take-it-or-leave-it attitude of the band, but I just loved it. "Re-Arranged," "My Way" and "Nookie" became my jams.
As the years went on, it seemed, for whatever reason, Limp Bizkit just wasn't considered "cool" anymore. Why? I have no idea, because in my opinion, Bizkit never went out of style.
I finally saw Limp Bizkit live at Louder than Life festival in Louisville, Kentucky, in fall 2014. I was so curious to check them out, and they delivered with a solid, explosive set packed with the hits. The band's appearances that year seemed to be one-offs, though, as they pretty much disappeared after the shows, keeping things mysterious.
No matter what, I kept championing Limp Bizkit and the eventual return of the band. Friends and even family said it would never happen. They would chuckle when I would profess my undying admiration for Durst and company. But, that didn't phase me.
Now, Limp Bizkit is back. They're trending, thanks to their high-energy performance at Lollapalooza last weekend and Durst's new hairdo. And they sound great.
The band showed no signs of rustiness at Lollapalooza. Durst had the crowd in the palm of his rap-rock hand with between-song banter and amusing commentary. Contrary to common belief, the Lollapalooza crowd is made up of multiple generations, so it was obvious a good section of the crowd remembered Limp Bizkit from their early days, alongside newbies.
"Let me know if you're feeling my dad vibes right now," Durst said at one point. The crowd apparently did dig the vibe, as they erupted, and the band launched into a new song, called "Dad Vibes."
Durst also expressed gratitude to his longtime fans, stating, "I wanna tell you how grateful we are that you're right here, right now, enjoying this with us thank you so very much for taking the time today to do this."
He added, "Thank you for keeping Limp Bizkit and the dream alive, man. You people are truly the huge part of all this." Oh, he thanked his mom, too. What's not to like about that?
I think what I love about Limp Bizkit is how they champion the idea of just doing what they want and being true to themselves, without caring what other people think. They're individuals, and they encourage that of their fans. Frankly, it's inspiring. Of course, it's also really fun.
Get used to it, kids. Limp Bizkit is "Rollin'" back!
Anne Erickson recently spoke with Puddle of Mudd vocalist Wes Scanlin about the band's comeback, and they discussed how much Fred Durst from Limp Bizkit has helped the band over the years. Listen to the full podcast via the player above.