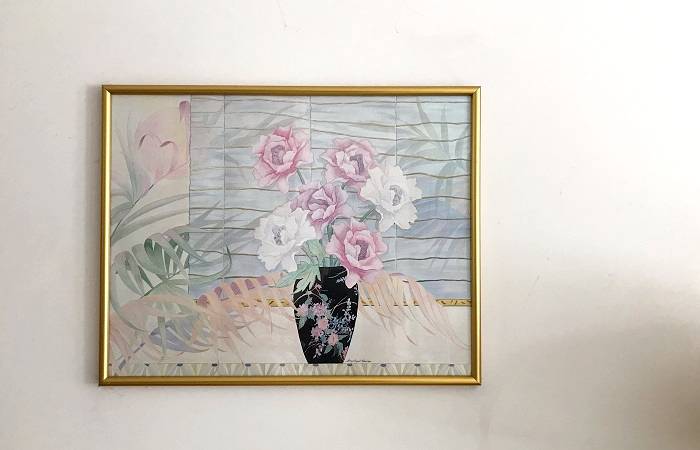 For me, the second Christmas is over, I'm already craving spring. Actually, I let me rephrase it. As soon as my Christmas decorations are down, which is usually on the epiphany on Jan. 6, then I'm ready for spring. In Michigan where I live, it gets so cold in January and February, so thinking about spring gets me through it.
This year, I'm noticing some trends in home décor for spring and summer, and I'm creating my own. I'm sharing these trends with you, and the great thing is these can all be very affordable, depending on where you shop. Read on for five spring and summer trends in home décor for 2022 that are simple, easy and affordable. Moreover, even though these are trends for 2022, they are also classic and can be used for years to come. Happy spring!
5 home décor trends for spring and summer:
Reflection
If you have a space that needs spicing up, try putting a large mirror in that space. Not only are mirrors a hot trend for home decorating in 2022, but placing a large mirror in the right space will make the room look larger. I recommend a large oval or rectangular mirror tucked over the back of a couch in in the corner of a room. Mirrors with a frame, especially black or white, offer a level of class, too. Find some large, decorative mirrors via Pottery Barn here.
Living room bars
Living room bars are a hot trend for 2022, and it's easy to see why. After having to stay home for two years, people are starting to entertain again, and a living room bar offers a classic, easy way to entertain guests who drop by. Moreover, if people are still nervous about going out to a large, busy bar due to the pandemic, an alternative might be having some close friends over to a living room bar. If you don't want to go through the hassle and expensive of getting a bar installed in your home, you can purchase a living room bar set- either a cabinet with all the fixings or bar set. Check out some home bars via Wayfair here.
Decorative plants
When it's too cold outside for real plants, you can make spring come prematurely by bringing some vibrant artificial spring and summer plants into your home. If you're looking for something dramatic, go for a large artificial tree with lots of color. If you just want some soft warm-weather accents, add some artificial daisies and lilacs to your home design. If you'd rather not go for artificial plants, try real ones or simply artwork of beautiful plants and flowers. The more color, the better! Find a range of artificial plants on Amazon here.
Fresh is best
Nothing says spring and summer like fresh fruit. Add a large, overflowing bowl of fresh fruit to your home this season, smack dab in the middle of the living room table or in the focal point of the kitchen. Not only will it bring some warm garnishes to your home, but it might inspired family members to eat more healthily and snagging a fruit snack during the day. For a fancier display, here are some fruit options via Edible Arrangements.
Bring the outside inside
Health experts have urged people to open more windows during the pandemic to provide better ventilation. As it turns out, it's refreshing to have fresh air running through your house, especially when spring is starting to bloom and bringing such a variety of delightful scents. This season, try bringing the outdoors indoors. Move your dining room table right by your biggest window, and open it up as you eat. You'll find it's a calm, warming experience, and your guests will likely enjoy the freshness, too. For some curtains to dress up your windows, check out Pottery Barn here.