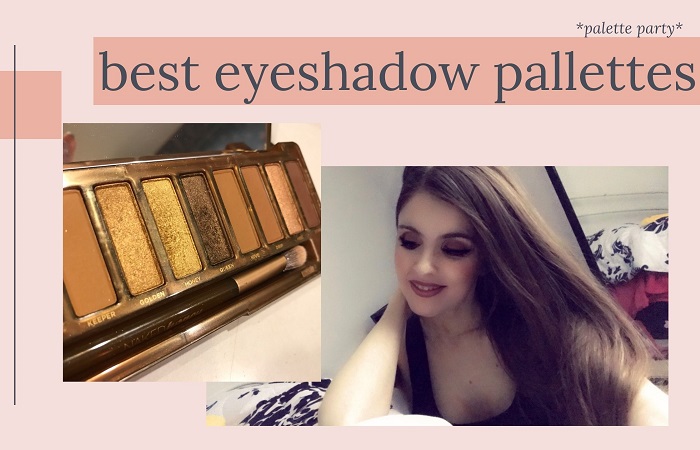 Every time a new season kicks in, it makes me want to switch my makeup up. I usually go with warm tones in the summer and fall and cool tones in the winter and spring.
That said, it can be costly to purchase different shades of makeup for every season. Thankfully, I've found some choice eyeshadow palettes that offer different looks for the changing temperatures, and this way, I don't have to replace my palettes every time I want to switch up my makeup routine. I obviously love experimenting with makeup. As a radio girl at WRIF, it's not something I talk about on the air a lot, but it's definitely a hobby!
Whether you're new to eyeshadow or a pro, read on for five of the best eyeshadow palettes that are so versatile, they're work no matter your mood or season. Most of these palettes are available via Amazon, at Ulta, Sephora or even your local drug store, so they're readily available.
Best Eyeshadow Palettes
This was such a find. I gravitate to bronze and gold-toned makeup in the summer to give my fair skin a sun-kissed look, and that goes for eyeshadow, too. Even though eyeshadow is only on your lids, wearing gold-toned colors works to "trick" the eye into thinking you look more sun-kissed than you actually do. The Maybelline Nudes of New York palette has a range of glowing hues, with my favorites being their copper, gold and deep red shades. The gold is perfect for summer, and the copper is a go-to for the fall.
Urban Decay is famous for its Naked eyeshadow palette lines. They started out with just the basic Naked palette, and now, they've expanded the line into a full host of offerings. My favorite palette is still the tried-and-true Naked 2. Not only is the quality of this palette top-notch, but the colors are versatile and work for any time of year. This palette's mix of browns, beiges and blacks offers a very neutral selection that looks perfect for a day at work. You can also use the darkest shades to create a smoky look for after work. Why not?
As previously mentioned, Urban Decay has created quite a part with their line of Naked palettes that are among the best eyeshadow palettes available. One of the newer stand-outs is Naked Honey, which offers a bold line of bronzy and yellow tones. This is one of the most versatile palettes in my collection. The bring yellow shades look perfect for a glistening holiday look, while the bold oranges stand out in the spring, when you're feeling, well more bold. The bronze shades also work well for the sunny summer and crisp autumn months.
Wet N Wild is known for its affordable line of makeup. I remember first purchasing their makeup with my mom when I was a tween, and the love has only grown over the years. Wet N Wild's Pan Palette line offers a range of shade families. My pick is Nude Awakening, which features shades with a nice pink tone. This palette works especially well in the spring and summer, when flowers are blooming. Other options include My Glamour Squad, Rose in the Air, Comfort Zone, Not a Basic Peach, V.I. Purple and Stop Playing Safe, to name a few. Go with your favorite color combination, and you'll be set for multiple seasons.
If you're looking for a compact palette that fits in your fancy purse, then CoverGirl TruNaked Quad Eyeshadow Palette is a winner. This small palette is perfect for travel. Even though it's small in size, it's not light on color, as the shades are deeply pigmented and long-lasting. Pop it in your beach bag in the summer or take it with you on your trip home to see the family during the holidays.
What about foundation? Check out our top five foundation faves and raves here!