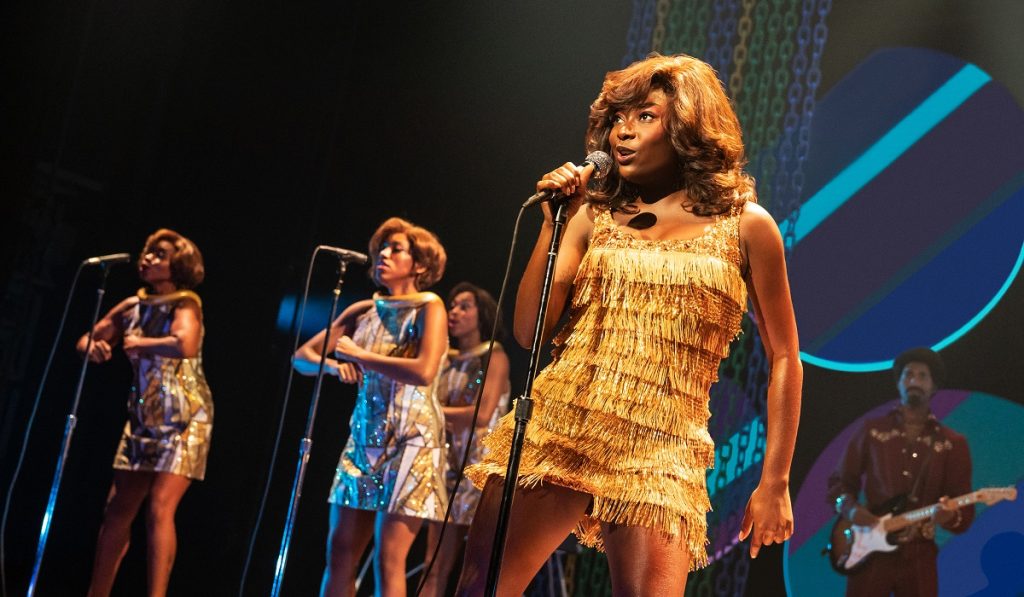 Tina Turner is one of the greatest musical performers of all time, and that's not hyperbole. Of course, my music preferences are for hard rock and heavy metal. But, Turner is one of those names that transcends genres and demands respect. Turner also appeals to a wide age range of music fans. From kids who learned her music through their parents to seniors, people of all ages and generations love her music.
"Tina: The Tina Turner Musical" rolled into the Michigan State University Wharton Center last weekend, and I caught the show's Saturday evening (April 22) performance. I wasn't planning to attend, but one of my mom's friends told her it was the best performance she's seen since seeing the actual Beatles live in concert. What an endorsement, right? It's pretty incredible that she got to see the Beatles back in the day, but that's another story.
I have a Master's Degree in Theatre from Michigan State University but haven't frequented the theater much lately. I'm definitely more into concerts these days, being a metal girl and all. Plus, as a radio host on WRIF in Detroit and previously being on-air on the Banana in Flint and with iHeartRadio, going to concerts is an everyday thing for me. However, stepping into the Wharton Center felt like I was back home.
'Tina: The Tina Turner Musical' Review
From the moment the curtain rose and Tina Turner (played by Ari Groover and Naomi Rodgers, who alternate performances) appeared on the stage, the audience was sucked into her reality. I recently saw a documentary about Turner and her life, so I knew the storyline. But, for those who weren't familiar with Turner's life story, this show was likely quite enlightening.
Story-wise, "Tina: The Tina Turner Musical" takes the audience through the singer's life, from when she was a child to her worldwide success. The show tells the story of how she was raised by her grandmother in Brownsville, Tennessee, after her mother fled an abusive marriage. Of course, the main storyline is about how Turner rose to fame. Ike Turner "discovered" the songstress, which led to a jumpstart for her career but also an abusive and emotionally traumatizing marriage.
The Timeless Music
As the story unfolds, "Tina" treats the audience to a bevy of great Turner classics, as it's a jukebox musical. Highlights include "A Fool in Love," "I Want to Take You Higher," "Proud Mary," "Open Arms" and, of course, favorites such as "What's Love Got to Do With It" and "(Simply) The Best."
While the storyline and music are incredible in "Tina," what really stands out is the stellar cast. This is not an easy show to pull off. Ari Groover and Naomi Rodgers have both mastered the role of Tina Turner, from her distinct strut to her wild and blisteringly beautiful vocal chops. Garrett Turner shines as the difficult-to-love Ike Turner. Roz White (Zelma Bullock), Carla R. Stewart (Gran Georgeanna), Lael Van Reuren (Rhonda) and the rest of the cast also offer A-list talent.
My favorite part of the show was the "concert" at the end. After the curtain call, the ensemble rocked out to a few classic Turner hits with a massive stage show. It actually felt like being at a Tina Turner concert.
Whether or not you're a Tina Turner fan, chances are you'll appreciate "Tina: The Tina Turner Musical." It's an uplifting, inspiring story about comebacks and resurrection. Add to that all the Grammy-award winning hits, and you truly have a special production that's an instant classic.
Additional notes
Pulitzer Prize-winning playwright Katori Hall wrote and Phyllida Lloyd directed "Tina: The Tina Turner Musical." The production recommends this show for ages 14 and up, as it includes some language, depictions of spousal and child abuse and violence.
Check out my review of "Van Gogh: The Immersive Experience" here.